LINIS at the Aleksanteri Conference
On October 23-25 the Laboratory for Internet Studies took part in Aleksanteri Conference in Helsinki.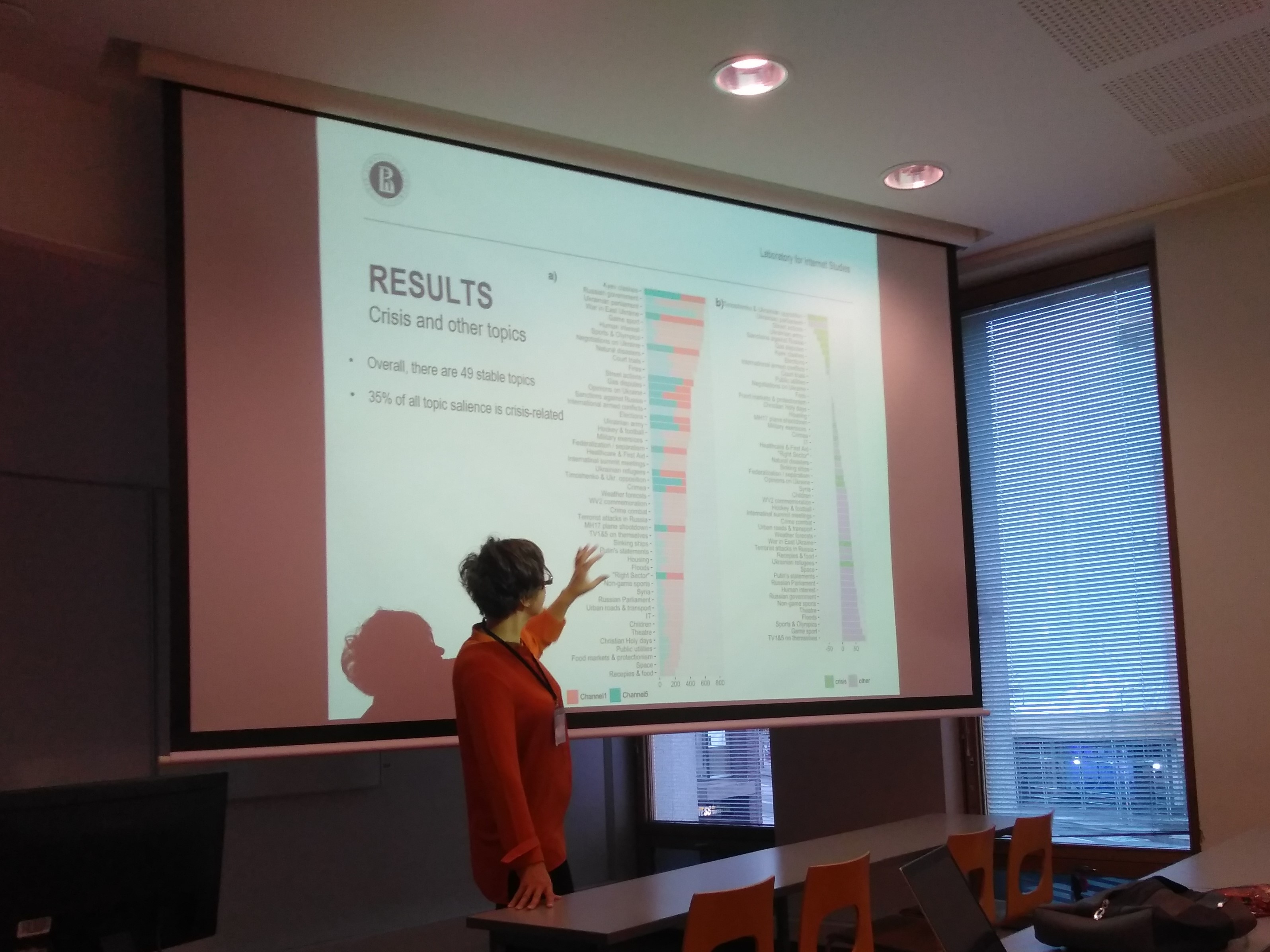 Olessia Koltsova and Sergei Pashakhin have presented recent works on the Russian media and Internet at the
19th Annual Aleksanteri Conference "Technology, Culture, and Society in the Eurasian Space"
.
Olessia Koltsova presented latest findings on the social capital of VK users, news coverage of the Ukrainian crisis, and was a discussant for the panel on digitalization of local media in non-democratic media models.
The full titles of her talks are below.
• Agenda Divergence in a Developing Conflict: Quantitative Evidence from Ukrainian and Russian TV Newsfeeds.
• Vkontakte Users' Social Capital: The Role of Privacy Concerns, Propensity to Make Connection and Access to Online Communities. 
Sergei showed and discussed some preliminary results on relationships between user self-selected media diets and exposure to media agendas on VK. His talk was titled "Media Digest and News Agendas Online: A Case of the 2017 Protests in Russia".