What Topics are Included in the Summer School for Political Communication in Milan Today?
Annual Summer School of Political Communication, 7-11 July 2014, was held in Milan. A trainee researcher of LINIS Selivanov Galina was attended.
This annual event, organized by the University of Milan and the International Association of Communications, attracts students and graduate students from various European universities.
Sufficiently intensive school program traditionally consists of lectures by leading world experts, workshops on research methods, seminars, in which it was possible to apply the knowledge of participants and presentations of the school.
Subjects of lectures covered the following topics: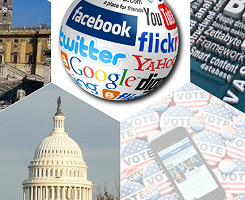 - Study of the effect of new technologies on political communication and elections;
- Questions of media influence on voters' preferences;
- The role of the Internet in mobilizing voters;
- A selective approach to the choice of sources of political information;
- Systemic effects of hybridity media;
- Case-study of political campaigns in Germany, Italy and Australia. The role of the media and new technologies;
- Workshop on the analysis of large data sets (e.g., network analysis);
- Workshop on publications in refereed international journals.
During the consultations, and presentations, each participant received feedback on their research project from colleagues and the world-famous scientists.
A huge plus in the organization of the summer school has become a tradition to give written feedback on each presentation. These records are very useful in further work on the project.