Conference in memorium of A. Krishtanovsky
The LINIS staff took a part in VII International Conference in memoriam of A. Krishtanovsky.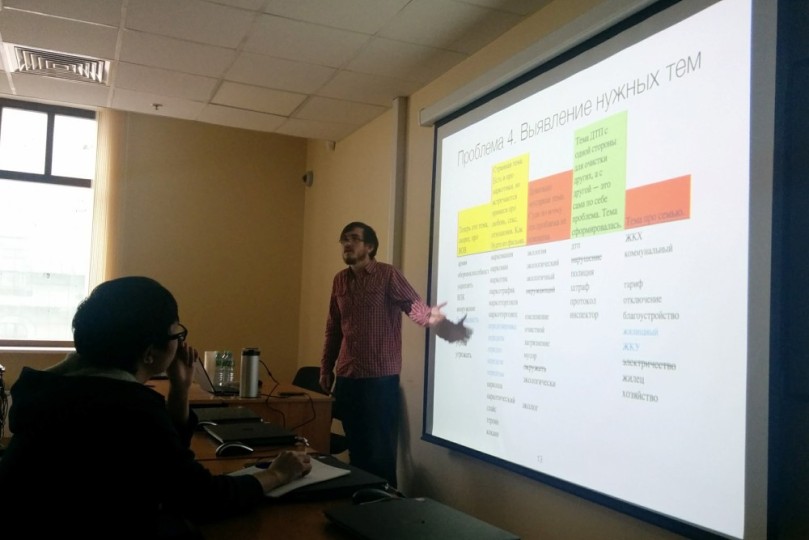 Traditionally, the conference was organized by department of social science of National Research University Higher School of Economics in memoriam of A. Krishtanovsky. 
The conference was devoted to contemporary trends in the field of collection and analysis of data, methodological research approaches and estimation of quality of exploratory procedures.
Oleg Nagorny reported about the potential and limitation of the topic modeling method.
The presentation of Svetlana Alekseeva was devoted to the problems related to automatic detection of ethnic themes in huge collections of authorial content. In her second report it was touched the topic of developing the instrument of sentiment analysis of social-political content for the sociological and political studies.