LINIS on CSP2018
LINIS Junior Research Fellow Vera Ignatenko took part at the International Conference on Computer Simulation in Physics and beyond (CSP2018) held September 24-27 2018 in Moskow.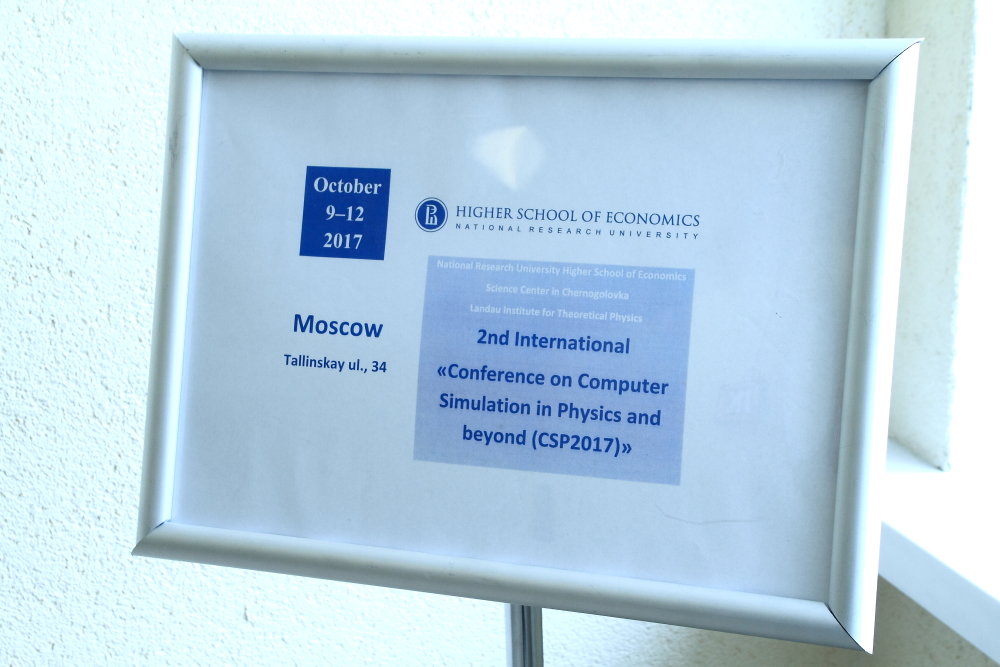 CSP2018 (September 24—27) was dedicated to discussing computer modeling in interdisciplinary fields like statistical physics, engineering, bioinformatics and so on.

LINIS' Vera Ignatenko presented results of our ongoing collaboration with Steffen Staab and Zeyd Boukhers from Institute for Web Science and Technologies, University of Koblenz-Landau. She showed a fractal approach for determining the optimal number of topics (abstract) which is going to be published in the Journal of Physics.