Conference "Digital Media Research Methods" at Nazarbayev University
On October 15, the head of the Internet Studies Lab Olessia Koltsova participated in the conference "Digital Media Research Methods: Theoretical and Practical Aspects", which was held in the young and rapidly developing Nazarbayev University (Kazakhstan, Nur-Sultan).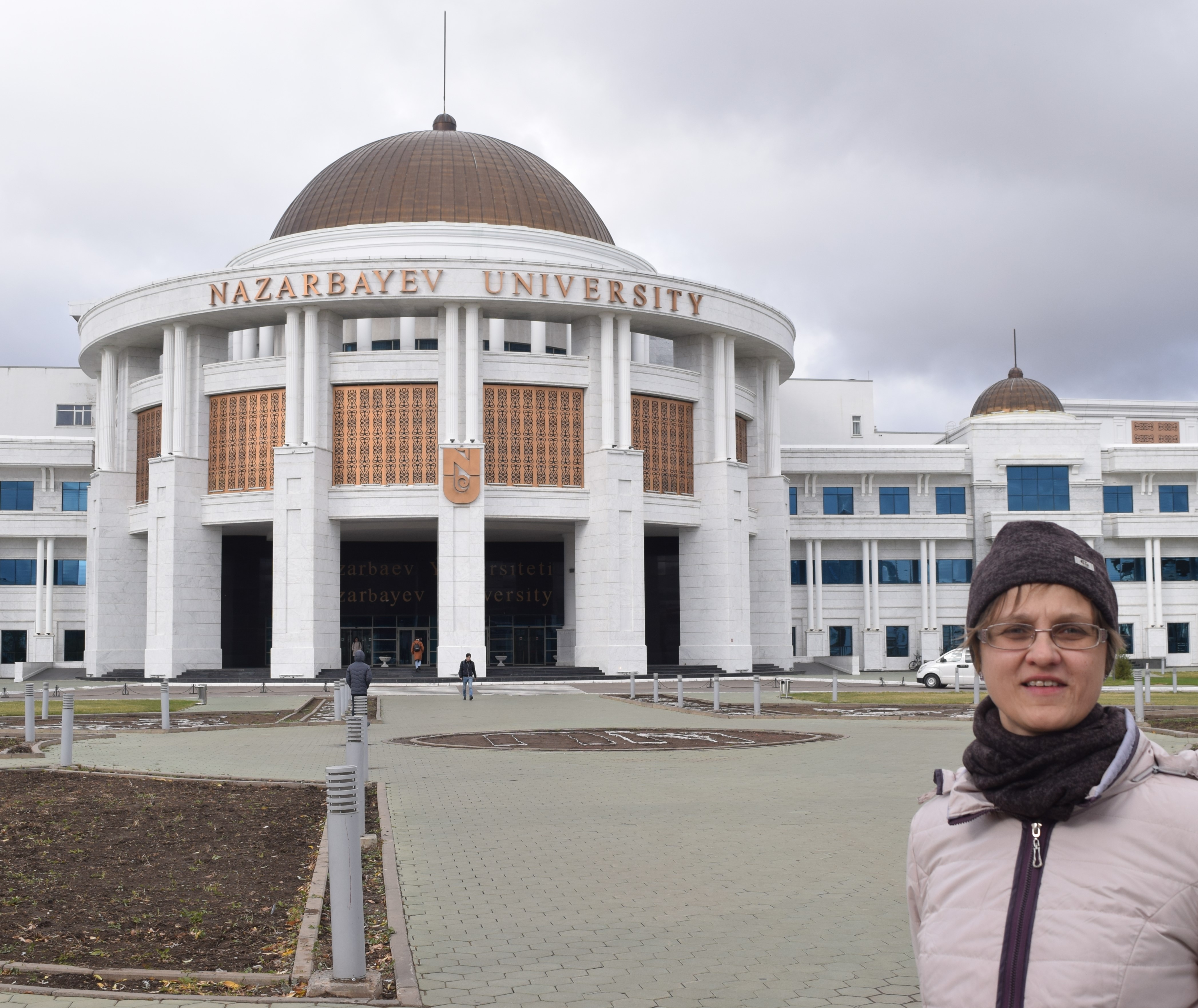 The conference was devoted to the use of digital media for social scientific research. The representatives of the research area highlighted their findings and took part in a discussion.
A sociologist
Alexandre Miltsov
(Nazarbayev University, Kazakhstan) told about the use of digital technologies in the context of workplace.
Erica Alpert's
(Nazarbayev University, Kazakhstan) presentation focused on anthropological approach, self-presentation online and the role of App architecture (including the dating service Tinder).
Anabel Quan-Haase
(University of Western Ontario, Canada) presented a report on digital participation on social media, traces and communities.
Olessia Koltsova
shared the key methods applied in the "Fake News" project, payed attention to the algorithms and software developed by the LINIS team, told about online experiments and surveys on social media.
The conference became both a platform for the discussion and a starting point for further cooperation within the "
Fake News
" project, realized by the LINIS team and supported by the Russian Science Foundation [grant N 19-18-00206]. If Alex Miltsov has already actively involved in the project, Anabel Quan-Haase has just learnt about it and expressed her interest in collaboration.